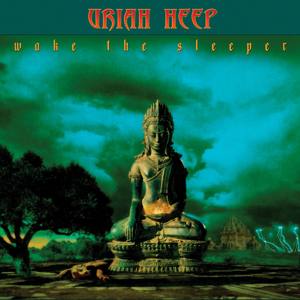 Album Songs
Album Info
Wake The Sleeper is the 21st album by Uriah Heep, recorded in 2007 and released in 2008. It was the band's first studio album since 1998's Sonic Origami. It received strong reviews from the press and fans alike, often being considered the band's strongest post-70's album. It was praised for modern sound combined with classic hard rock, progressive rock and heavy metal compositions. It was nominated by Classic Rock Magazine for the Album Of The Year award. The album was also released on a vinyl.

Wake The Sleepers reached #55 in both Swiss and Swedish album charts and #172 in the UK. The album was received so positively, that the band decided to play it in its entirety during the lenghty supporting tour - a decision very uncommon among bands with such a rich discography.

Although two previous studio albums, Sea Of Light and Sonic Origami, were popular among fans and were said to contain some of the best Heep music in many years, it was Wake The Sleeper that renewed much interest in the band. Very good album reviews and great live shows played all over the world resulted in many appearances at summer rock festivals in Europe.

Wake The Sleeper was the first album released by the current (as of Dec. 2010) line-up of the band, which includes:

Bernie Shaw
Mick Box
Trevor Bolder
Phil Lanzon
Russell Gilbrook

Gilbrook replaced longtime drummer, Lee Kerslake, who had to retire in 2007 due to bad health. Read more on Last.fm. User-contributed text is available under the Creative Commons By-SA License; additional terms may apply.